Wow, here it is July! Since I didn't get anything finished in Q2, the list doesn't look too different. I did make some progress so how about a couple of new pictures 🙂
1. Summer sampler for my sister, add final border and quilt.
2. Glamp Stitchalot 2015 which is for me – add final border and quilt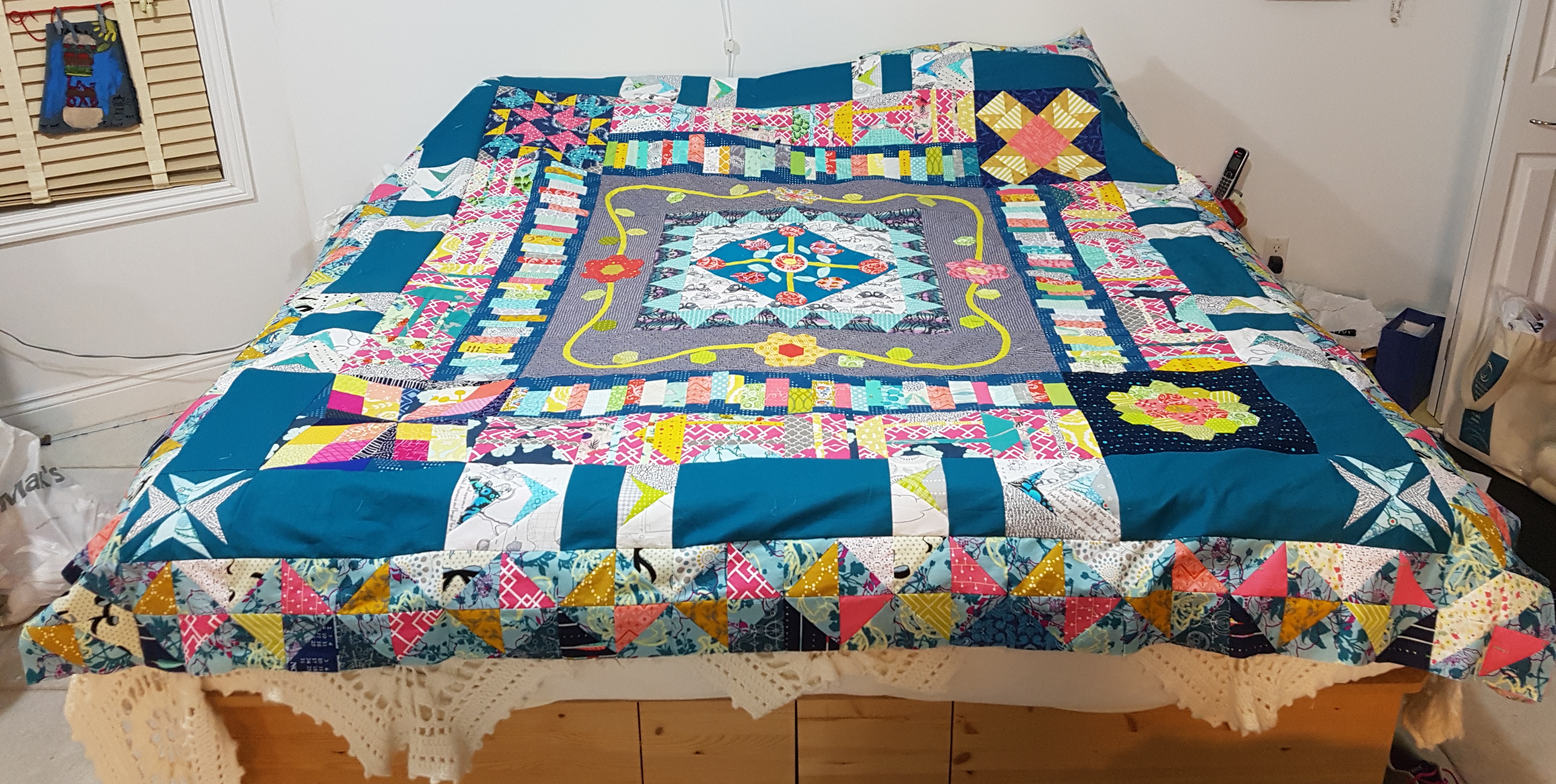 3. On Ringo Lake – finished in Q1
4. Beach Ball quilt #1 – complete assembly and quilt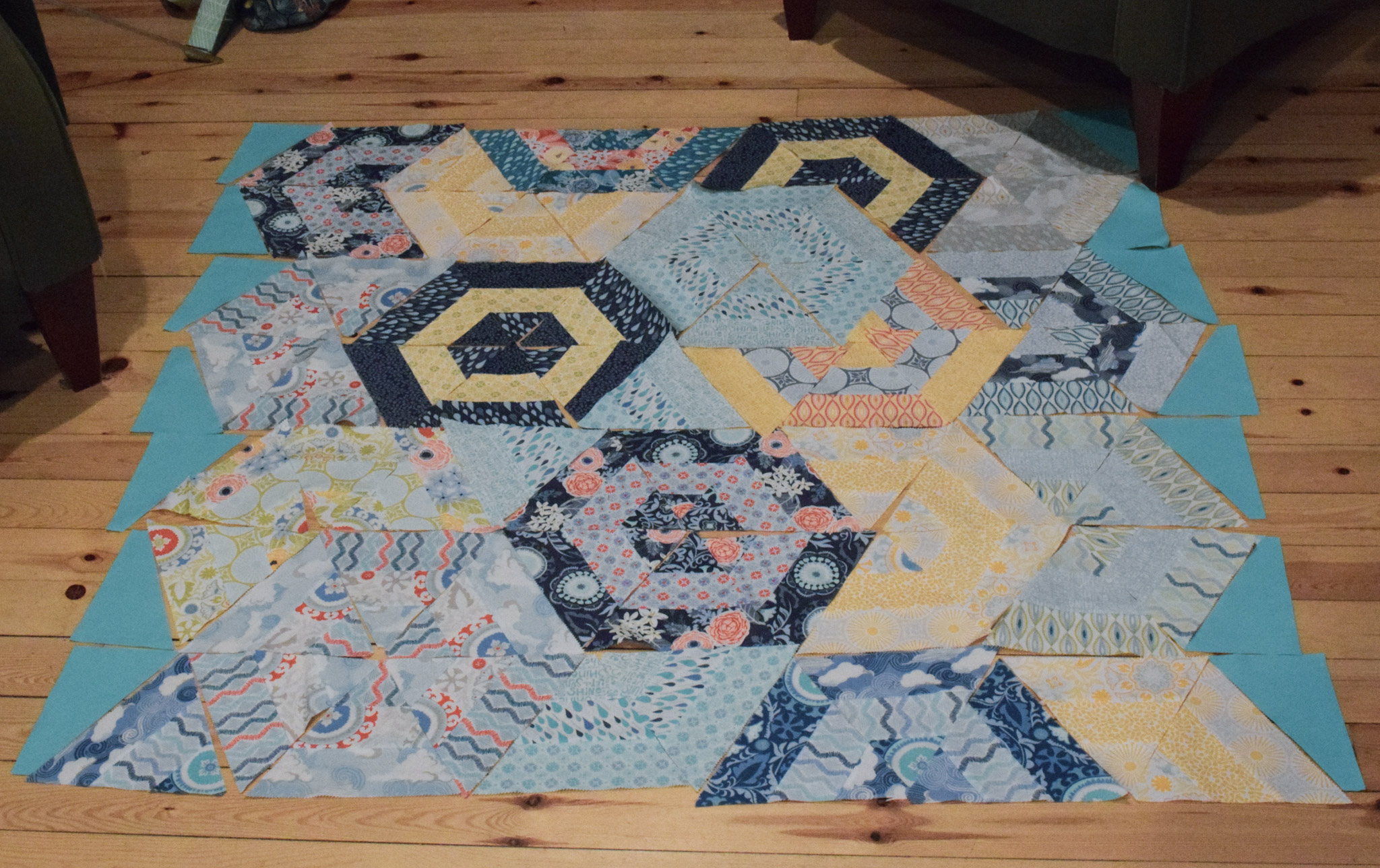 5. Beach ball quilt #2 – determine layout, assemble, and quilt
(no picture — similar to above)
6. Jolly Christmas Quilt – needs assembly and quilting
7. Good Fortune – still being pieced into blocks, then assemble and quilt
8. Pink improv pillow – finished in Q1
9. Sewing machine pillow – top made, quilt and finish
10. Weathervane bee quilt (from 2014!) – half quilted, need to finish
11. Quilt this applique quilt top for my niece ( made for her by a friend of my sister)
17. Triangles panel-tote bag or pillow, just needs to get done.
And non-quilting projects
12. Late lunch tunic – finished in Q1
13. Migration socks – First sock done, second sock started
14. Summer dress
14b) Linen Skirt
14c) a quick pair of knit shorts for my daughter, I cut them out a year ago (no pic)
Listing the long term projects for completeness
15. Mandolin quilt – being assembled, not sure if I want to hand or machine quilt this
16. Starbright (hand quilting)
Linking up to the global hosts (hi Sarah) for the 2019 finish a long!